When Brian Melius picked up Jennifer Tuero for their first date in 1994, he did so from her sister Linda Lindsley's house in Old Metairie.
Fast forward to 2003, and the by-then married couple bought the home and many of its furnishings, fixtures and archaeological treasures from Lindsley, who was selling the house to pursue a career in anthropology.
Today, Dr. Brian Melius is a partner with Metairie Small Animal Hospital, and Jennifer Melius is retired from a lengthy career as the head women's tennis coach for Tulane University. And, as you might expect, the house has seen changes as well.
"There wasn't really a master bathroom," said Jennifer Melius. "So, Brian and I had separate bathrooms. The closets were small so Brian had a closet in another room. We really wanted a cohesive space that we would share together. It's perfect for us now."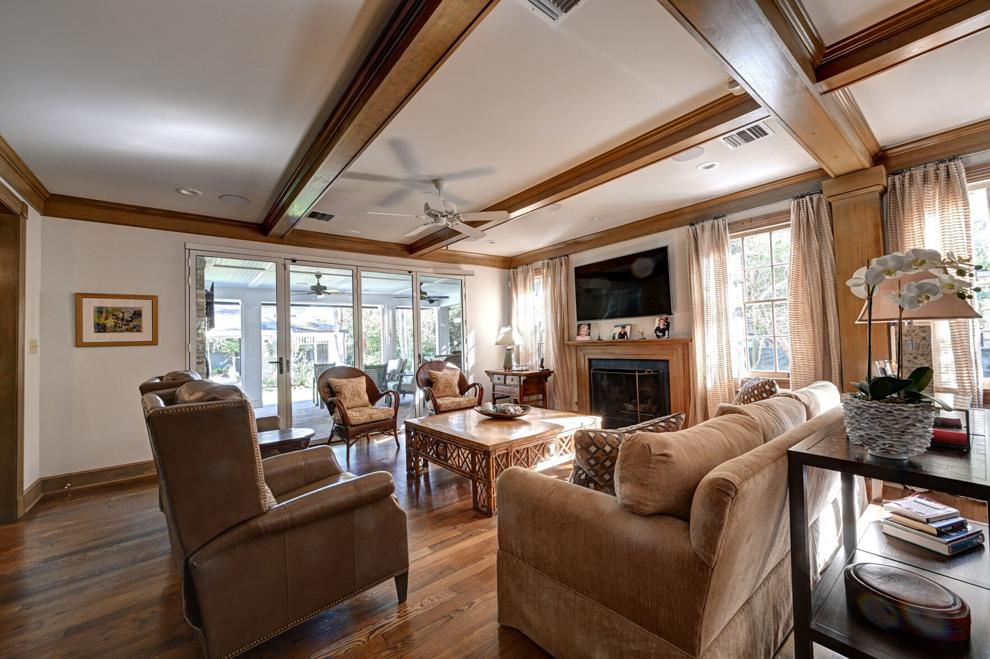 Designed and built in 1940 by architect Paul Charbonnet, the Meliuses renovated the Georgian-inspired home in 2017.
The couple worked with architect William Sonner, of William Sonner Designs; builder Scot Morse, of Morse Homes; and designer Trudy Hurley, of Green Parrot Design, in updating and customizing the home while creating greater harmony with their existing collections of furniture and archeological treasures, some of which date back millions of years and are centerpieces of the decor.  
Visitors will get a chance to see some of them Dec. 3, when the home is included in the Holiday Home Tour for Brother Martin High School, where the Meliuses' son-in-law Ryan Gallagher is the principal. The event will feature a patron party and looks inside three Old Metairie homes. The tour is from noon to 3 p.m.; tickets are $30 in advance, $35 day of the tour.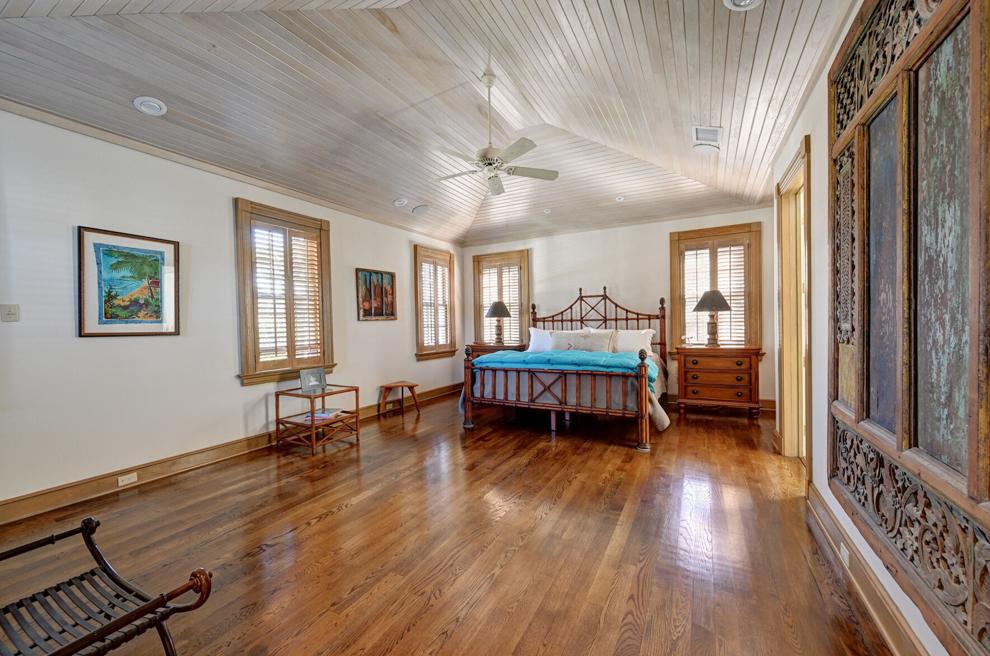 Comfort first
As part of the renovation, the original second-floor master bedroom was sacrificed to make his-and-hers walk-in closets and a new master bathroom, complete with a free-standing slipper-shaped soaking tub. A spacious new master bedroom was added to the rear of the second floor.
Original designer Charbonnet was known for his extensive use of natural southern cypress. In keeping with this aesthetic, Morse installed natural cypress windows, shutters, doors and casings in the new bedroom. A striking, four-sided vaulted ceiling of tongue and groove cypress lends movement and grandeur to the space.
In another upstairs bedroom, wallpaper was stripped from the walls to reveal the shiplap cypress paneling that was original to the home.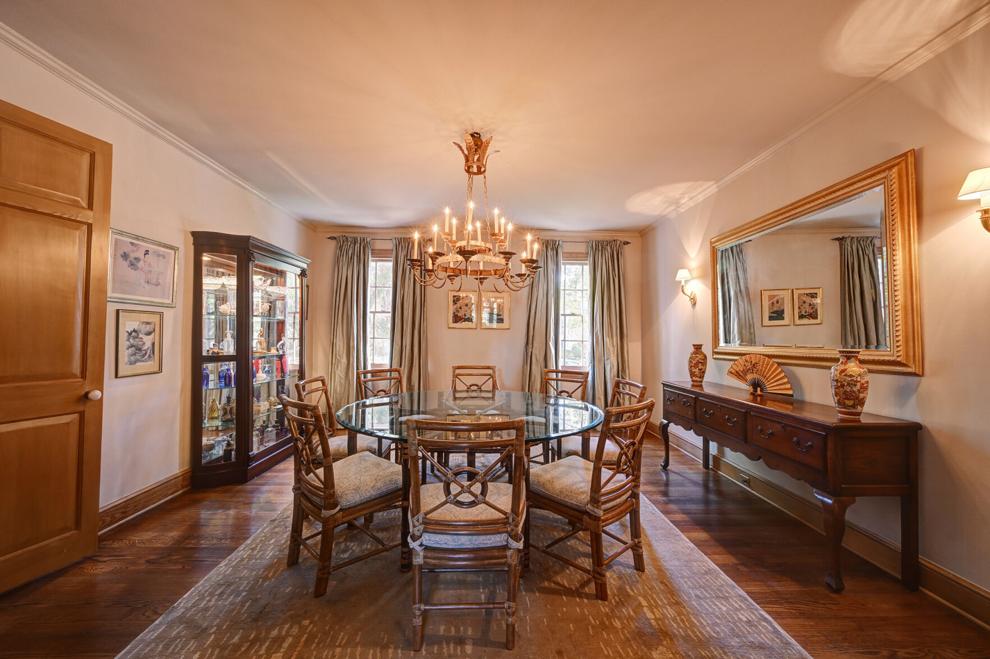 On the first floor, a wall was removed between two living areas to create one large space. Morse installed cypress columns to accommodate the loss of the load-bearing wall. The ceiling beams were exposed and clad in cypress and faux finished to match the existing millwork.
Throughout the home, the rooms are awash in natural light and cabinetry is of natural wood. Most furnishings are, too, sometimes with natural cane or rattan accents. The overall vibe is evocative of a West Indies-style villa.
"It was an unusual project that required extensive structural modifications," Morse said, "but the Meliuses were great to work with. They knew exactly what they wanted."
"Brian loves to cook and entertain," said Jennifer Melius. "The changes downstairs really made the house."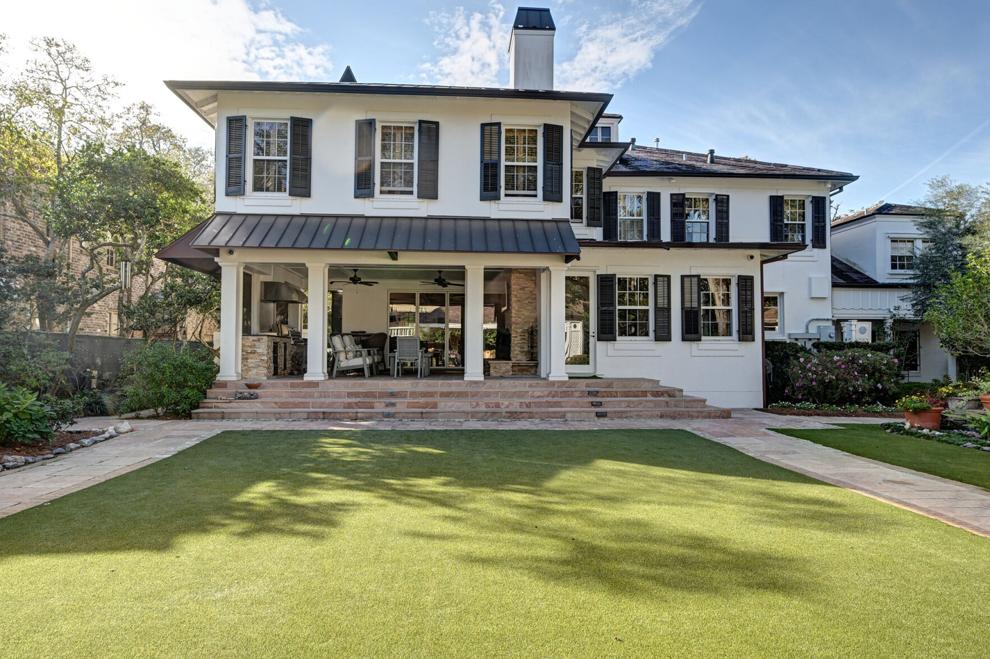 At the rear of the living space, the home's foundation was extended to accommodate a large outdoor great room with a wood-burning fireplace, seating and dining areas, and a full outdoor kitchen. Remote-controlled Phantom screens can be lowered to provide privacy and protection from insects.
Hinged glass NanaWalls separating the indoor and outdoor living spaces can fold to lie flat, allowing for uninterrupted flow between the spaces for the couple's frequent gatherings with friends, their three children and their spouses, and four grandchildren.
"The flow through the house allows us to fully live here," Jennifer Melius said. "There is a blur between indoors and out. I love our backyard, perhaps more than any other place on earth, and the outdoor room is the perfect transitional space into it."
"Our home is super comfortable. It is an oasis," said Brian Melius. "The renovation really opened things up, giving us the outdoor living room where we now spend most of our time. We are in the process of installing two infrared heaters in a corner so it will be comfortable year round."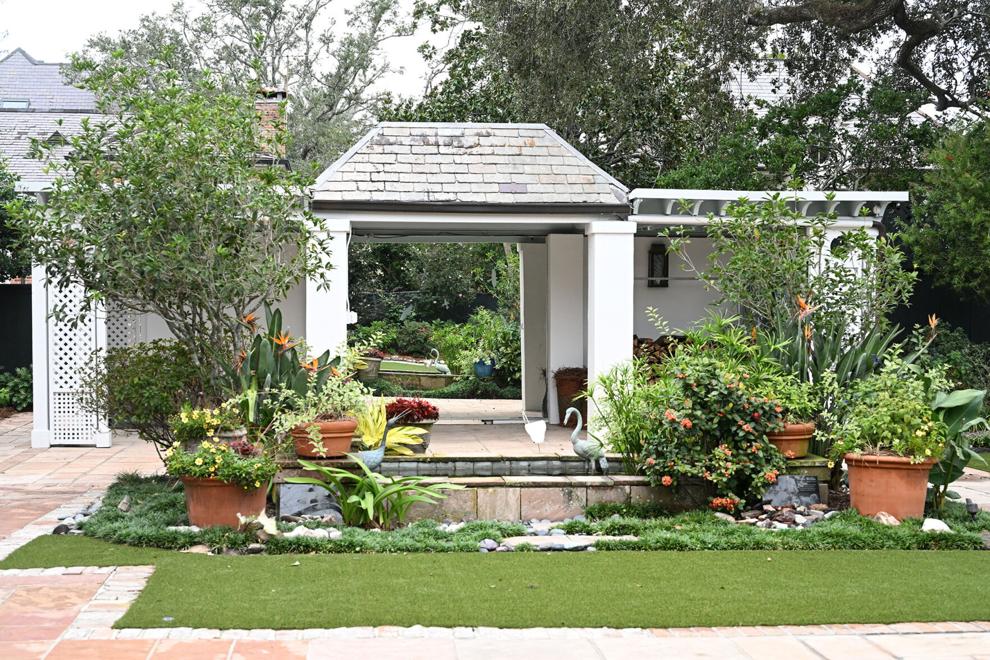 The exterior flooring is of Arizona Rose flagstone, which was also used to create steps leading from the outdoor great room as well as pathways linking the house, garden, gazebo, and swimming pool. Jennifer Melius' collection of unusual rocks outline the lush garden beds. She collects them on travels, often while hiking.
"They look particularly beautiful when it rains, but my collecting them has made for some interesting times at the airport," she said.
The carved Indonesian cabinetry was present in the kitchen when the couple bought the home. Hurley updated the space with a backsplash of glossy grey subway tiles and new counters of Aurora Blue quartzite.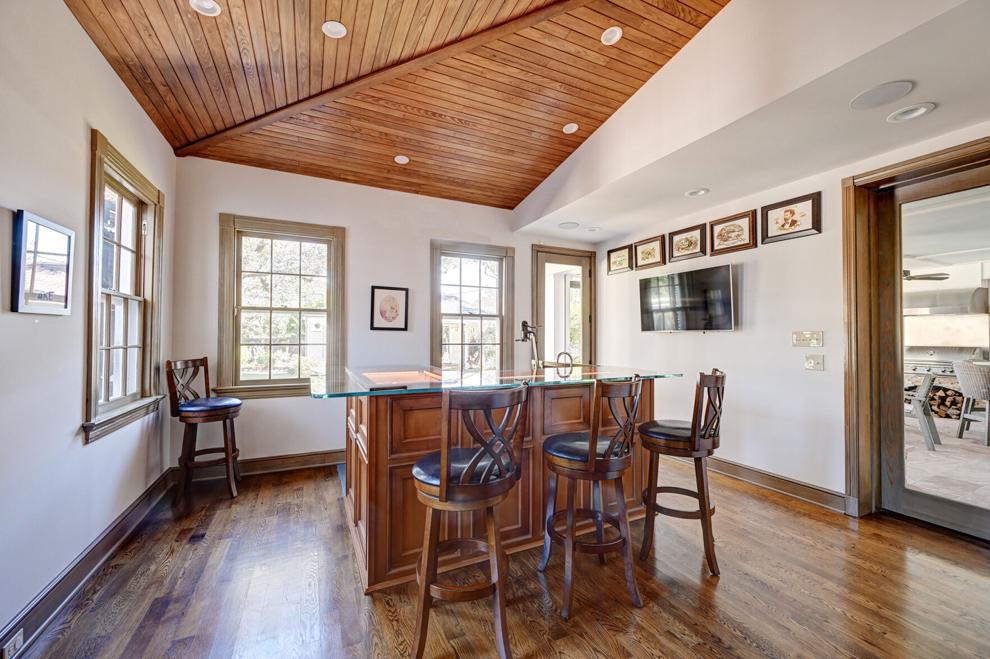 A wall was removed between the living area and a former breakfast area off the kitchen. A walkway between the two spaces is lined with glass shelving to display a collection of luminous vintage glass bottles.
The former underutilized breakfast area now holds a bar of Spanish cedar, the top of which is glass to reveal a lighted, deeply recessed space — a shadowbox of sorts — that displays collections, family treasures and historic items unearthed during the renovation.
Jennifer Melius' father spent his career as a captain with Delta airlines, and gold wings, gleaming buttons and lapel pins celebrating his career are grouped together. Her grandfather, Oscar Tuero, was a member of the Cuban Baseball Hall of Fame, and his membership card to the Texas League of Baseball Clubs is on display. To one side is a boxed collection of Megalodon shark teeth that Jennifer Melius found on a fossil hunt to the Savannah River with her sister. The teeth are between 3 million and 23 million years old, she said.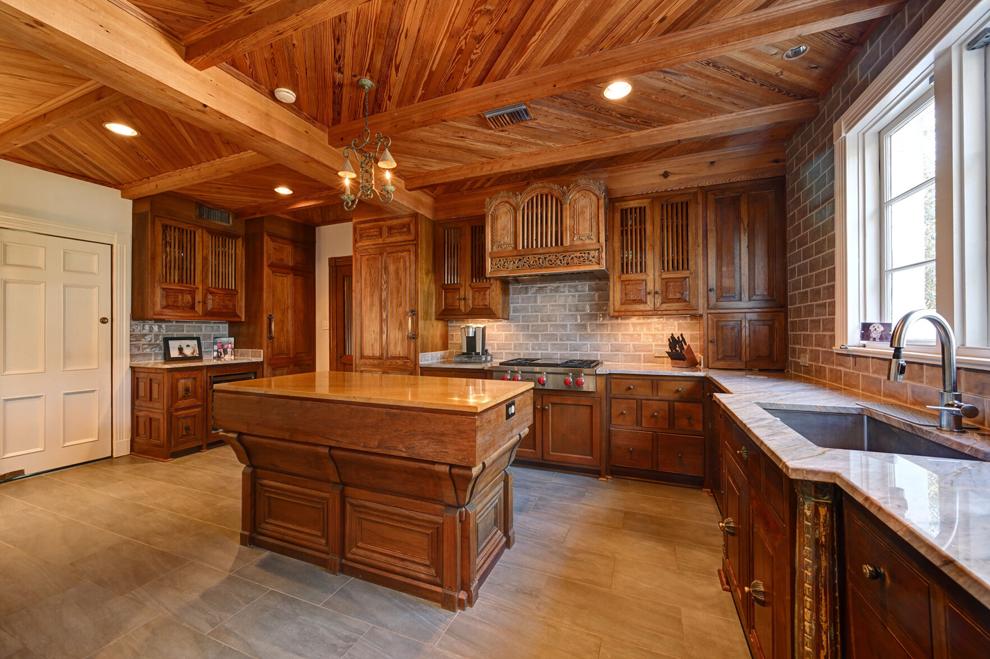 Opposite the bar and tucked under the stairway is a stunning powder room that Hurley reimagined for the couple.  A high-gloss Chocolate Brown by Fine Paints of Europe magnified the diminutive space, an effect enhanced by marble mosaic tiles on the floor and smoked mirrored glass subway tiles on a wall behind a pedestal lavatory.
In the living room, a vintage McGuire rattan and linen sofa shares space with a cocktail table fashioned from a petrified portion of an ancient ocean bed that once flowed where the Sahara Desert now stands. Visible under the glass top are petrified ammonites and other sea life. The fossils are from the Devonian era, Jennifer Melius said, making then about 300 million years old. 
"The thrill of the hunt draws me to collecting historic things," she said. "There is the thrill of finding something special, but the joy comes back every time I handle something with a history and I think of its past, of the life it has lived, the lives it has touched."
Brother Martin home tour
WHAT: Brother Martin High School and the Ladies of the Shield's annual Holiday Home Tour includes three Old Metairie homes, with entertainment and holiday shopping. A patron party is from 10:30 a.m. to noon at 105 Mulberry St.
WHEN: Noon to 3 p.m. Dec. 3
TICKETS: $30 in advance; $35 on day of tour. For tickets, go to brothermartin.com or call (504) 283-1561. Online sales close Wednesday, Nov 30. Patron tickets, are $65 in advance; $70 day of.

https://www.nola.com/entertainment_life/home_garden/old-metairie-home-mixes-natural-cypress-open-spaces-and-walls-of-windows-for-a-warm/article_1ce45198-64f3-11ed-a0d7-23dffc415e06.html